The Company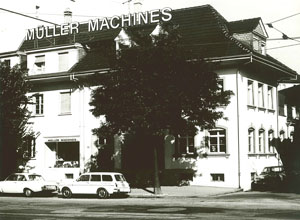 In 1917, Charles Muller founded his machine tool business in Bévilard, in the Jura region. Concentrating mainly on the watchmaking industry, the firm moved to Bienne in 1929. As a result of the 1930s watchmaking crisis, the firm diversified its activity and today caters for all sectors of industry.
Félix, Serge and Marcel succeeded their father in 1942 and formed today's limited company. In 1966, the firm built new premises with an area of 1'400 m².
After the death of Félix Muller in 1967, his son Michel joined the management. In 1983, MULLER MACHINES SA moved to Brügg and opened one of Europe's largest second-hand machine tool centre with a permanent exhibition of 12'000 m².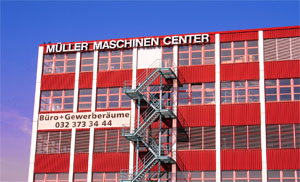 In 1992, Muller Machines SA celebrates 75 years of existence and inaugurates a new building with 4 floors.
In 2001, the Muller Group Holding is established. Muller Machines SA installs his tools and accessories shop Realtools SA in modern premises on the main site Brügg / Bienne. (Realtools SA)
In 2002, during the national exhibition in Switzerland, Muller Machines SA opens its own machine tool museum, with a multipurpose hall for conferences, seminars and celebrations (Centre Muller)
In 2004, after the death of Serge Muller, his son Laurent Muller joined the management of the company.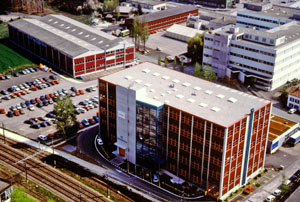 In 2008, Muller Machines SA opens a new exhibition hall in Ticino (Switzerland).
Since more than 100 years Muller Machines SA have built up a worldwide reputation for quality and reliability with the sale and purchase of second-hand machine tools. The company exports all over Europe, America and Asia.
Visit our 12'000 m² exhibition in Brügg with a stock of 2000 machines among a choice of 150 types of machines and 800 different brands.
Muller Machines SA offers partially or completely rebuilt machine tools. On request the machines can be adapted to the actual security norms.
Our dynamic team would be pleased to welcome you and advise you